Post by dastari on Jun 22, 2018 19:06:44 GMT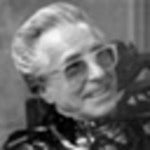 everyone
's life sucked afterwards. The books did it with Mel, Peri, Jo, Victoria, etc. Call me old fashioned, but I like to believe that traveling with the Doctor enriches the companions' lives. Keep in mind that Frostfire was written before the new series spoke up about some of those companions and changed their stories to happy ones. Since the series presented it as a "good thing" that Vicki got to be with Troilus I'd have liked for it to stay that way even if I have a hard time believing it myself. Heck, Troilus had to leave his people because they thought Vicki was a witch and she has no friends and only has the Cinder for company. It doesn't sound particularly good.
Good observations, but book!Victoria actually found peace at the end of
Downtime
. The Third Doctor clears her from Interpol's watch list and makes an offer for her to become his travelling companion again. She declines, feeling she has to make amends and looks as though she's going to apply to UNIT (with a letter of recommendation from the Doctor). Same with Peri. After returning to Earth, she decides to go backpacking and forgives the Doctor for not returning to Krontep. It's rough at first, but things turn out alright in the end.
It's only really Jo and Mel who fall under that headsman's axe. I do prefer
The Sarah Jane Adventures
's version of things for Jo, they just feel more... well, Jo-ish. Mel's fate -- as well as a number of other companions -- was part of an ongoing story arc linked to the EDAs. They were being killed off or walled in before their time as part of a "streamlining" effort by a group called the Council of Eight. In one of the probable outcomes for
Wolfsbane
, Harry and Sarah die with the Fourth Doctor before
Terror of the Zygons
can happen. Maybe. It's deliberately left ambiguous which particular outcome became "true" by/after
Sometime Never
.
Same thing with Sarah Jane, come to think of it. I remember getting to the end of
Dreamland
and waiting to hear the TARDIS materialise. That's the only outcome to me that makes sense come SJA. She's wary, but not paranoid and a lot happier than she was then (not having to deal with nerve gas in the London Underground and so on).
Out of universe, I think a lot of it had to do with the times in which they were written. The late 1990s are all about that pre-millennium "fresh start" uncertainty (hence 1996's
Downtime
) and the early 2000s have an ethos of nihilism and bludgeoning fear where bad things can happen for no good reason (hence 2002's
Heritage
). Not a particularly compelling reason, but it is a reason. Historically, zeitgeist tends to have the largest impact on the kinds of stories being told. Kind of speaks well to the current decade that people are looking back now and going: "Why the hell is this so
dark
?"
I forgot Susan who was stuck in a loveless marriage with David for years, because he couldn't get over the fact that he aged and she didn't. Yes, the story ends with Susan stealing the Master's TARDIS, but this was after she watched her husband die. So even though it's presented as a happy ending, it doesn't really feel like one. I personally don't think that the Doctor would have left Susan on Earth if it was true that she wouldn't age for just this reason, and it's one of the prime reasons that I never believed in Gallifreyans being Time Lords from birth.
Vicki, well we discussed Frostfire. Her husband has to abandon his people. He doesn't understand Vicki, and Vicki only has this evil alien cinder to talk to for company.
Dodo gets an alien venereal disease and while Virgin didn't even consider Who Killed Kennedy cannon was murdered horribly in that story.
Liz dies an off-hand death.
Jo we discussed.
Peri, as you say finally gets home, but that's after being trapped in a marriage with Yrcanos for 20 years, one she didn't want and one where the Doctor never came back for her. That's...really dark and I doubt finally getting home is enough to make up for it.
Mel we discussed.
So yeah, it's not too good for TARDIS travelers. The ones who had a good ending...
Ian and Barbara - It's later in the books, but we do learn that they're happily married with a son. Yay!
Leela - Happily married with Andred and the thing that brings fertility back to Gallifrey. Yay!
Romana - Becomes president of the Time Lords. Yay!
Ace - I'm not sure that she should count since her story continued *in* the books, so wasn't a former companion per se, but ends up becoming Earth's Champion to fight the good fight when the Doctor isn't around. Yay!
So it seems like at least in Virgin, 4th Doctor companions got a pass, but everyone else's life had to be awful. The BBC books added a few more to the awful category, but only added Ian and Barbara to the "happy" category. On balance, it still seems like the writers were obsessed with making the lives of former companions unhappy, and I say this as someone who prefers to the books to the audios or new series. It's just this one aspect that I hated.