Post by davygallagher on Jan 22, 2016 15:42:57 GMT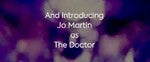 I had heard of 'The Prisoner' but have never watched it. No reason really, it just never grabbed me (same is true of 'Dark Shadows', which I wasn't familiar with unitl BF came along - now I can't imagine life without it!). So I came into this completely new. It took a while for me to decide to get it - really, it was the enthusiasm from the promotion that tipped me over the edge.
I absolutely, absolutely love it. It is a huge, strange, oppressive story, bleak in the hopelessness of its larger-than-life premise. I'll be honest and admit I've found Nick Briggs' writing unengaging a lot of the time, but here it is terrific. I find certain similarities between this and his acclaimed 'Creatures of Beauty' from way back, such is the realistic unreality of it all (if that makes sense).
The cast are uniformly excellent. I have no knowledge of Patrick MaGoohan's performance, but Mark Elstob is intense and sardonic, constantly 'on the edge' but powerfully restrained throughout. His co-stars, particularly No. 2 in all guises and Helen Goldwyn's various characters, are excellent also. The music is very 1960's, evoking memories of that psychedelic, hallucigenic time, but the dialogue is laced with modern-isms, making this very much a 21st century product.
So in short - I quite liked it!!
Does it make you want to watch the show?

Seeing it for the first time on videos in the 90s blew me away. It was hypnotic, strange, beautiful, terrifying and McGoohan is one of the most unusual yet facinating leading men ever. Like Nicol Williamson there's a fury barely contained in him.
BF dispatched mine today (only took a working week...) but I'm having to really fight the temptation just to listen to the DLs.