Post by number13 on May 5, 2021 12:37:44 GMT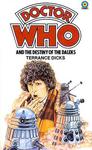 Don't be taken in by Leaver spin. This is not a free trade agreement signed because of brexit, it is a collection of private contracts between British and Indian businesses, of the sort that could have been signed before brexit and regularly were. It is the result of what would have been called (pre brexit) a trade mission whereby a government minister leads a delegation of British business to another country in order to facilitate the singing of some lucrative contracts. Which is all good, and I'm not knocking it, but . . . it's just the same as used to happen before Brexit. We didn't need to leave the EU to get any of this.
In the past something like this would have been item 12 or 13 on the news bulletin but the government spin has bumped it up the agenda in order to make it look like brexit was a good idea. Kind of like the spin around vaccine procurement - something we could have done in the EU had we not left, but being misleadingly portrayed as a benefit of leaving.
As for the potential future Free Trade agreement that will of course be a good thing if it makes us better off, but the fact of a trade deal proves nothing in and of itself. Anyone can sign a trade deal if they are prepared to grant the other country favourable access without getting very much in return. And unfortunately this seems to be the emerging pattern post brexit - the government is so desperate to make brexit look like a success and get headlines about trade deals that they are letting the other countries get the lion's share of the deals' benefits.
I see from the article that the proposed Indian deal will mean letting in more immigrants. That's no problem for me because I believe, as I have posted before on this forum, immigration is a good thing as it solves the long term economic problem of our ageing population. But I thought immigration and taking back control of our borders was one of the reasons to leave the EU. Far be it from me to suggest the Leave campaign may have fibbed, but I thought we were taking back control of our borders so we could let fewer people in, not more. Yet another broken leaver promise.
And as for doing a deal with India? Recent developments and the increasing persecution of Christians and Muslims are very alarming. Under Narendra Modi and the Hindu nationalist BJP India is turning into the sort of authoritarian regime for which we ought to be thinking about trade sanctions rather than trade deals. But, to be fair to the government, what else can we do? Brexit has put us in a position where beggars can't be choosers so I suppose we have to make the best of it.
The problem with trade and ethics is, where do you draw the line and who draws it? I agree there should be a line, but there are a lot of people on the Left who would ban trade with the US if they could, because because etc. etc. Would there be more than a dozen major countries beyond Europe that met our standards? Or even that many?

I agree with you about the benefits of migration, but that isn't contradictory to the idea of 'taking back control' of our borders. Uncontrolled, large-scale 'low-skilled' migration was the driver of discontent (and economic growth, I know!), not people coming on visas to fill jobs in certain sectors. I really don't believe that most Leavers had or have a problem with "immigrants" per se, not legal immigrants anyway.