Post by causality on Jan 30, 2021 18:28:50 GMT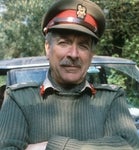 The only time i ever think its okay to obtain media through alternative means is in situations like this, when something is literally unavailable. Its such a shame so much media is unobtainable by many because it oop or there a legal reason why. All those bbc and virgin doctor who books? Spend 10 times the rrp for it. Want to listen to some stargate audios? Sure, got a spare £200. Its so frustrating as someone who wants to experience these stories the only options are to pay someone selling them marked up from what they are worth or go other routes and neither option is great
(not blaming bf or anyone i know things like this happen but still, in the 21st century with so many streaming services and ways to access media, the fact there is still books and tv shows and audios that aren't easily accessible is just strange)
About ten days ago all three series appeared on Ebay, individually priced at £9.99 each. I did my homework, worked out what I thought was a reasonable price for each one factoring in the Christmas bonus I was due to receive, added a bit extra and stuck my maximum bid in.
This afternoon I watched my entire buying strategy go up in flames.
Annoyingly I suspect some of those titles will reappear at a later date either on Ebay or Amazon at hyper inflated prices (Amazon seller prices are something else). And yes, currently I have on the watch list the seller who is advertising all three series for a wallet gouging £750. Hell would have to freeze over first before I pay that, but curiosity is making wonder who will break first - the seller or a potential buyer..
I think you have to think seriously about WANT and NEED lol when you see those types of prices there will though always be collectors of these things and if someone wants to pay that kind of price it is their money lol...
just looking at some of the regular CDs that are out of print and their prices on eBay has sometimes made my eyes water but goes to show physical media still has a place 😂