Post by Wolfie on Dec 12, 2018 3:01:07 GMT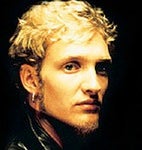 5. I'd be careful with statements about whether or not Jodie's Doctor is as developed as she should be at this point in time, unless perhaps one recorded their ongoing thoughts about seasons prior regenerations in detail. We are all operating with hindsight, after all.

I'm going to preface what follows with the words: At the time...

Can confirm, the Twelfth Doctor of Series 8 struck me as a bit one-note at the beginning. He didn't really click until Series 10 where the two halves of his previous season's personas were pulled together into a greater whole. If you'd asked me how I felt about him during Series 9, that was when I was thinking of leaving the programme to do its thing. I liked Capaldi as an actor (his Richelieu was what brought me to The Musketeers), but I didn't think his Doctor was being done much justice at the time. I'd felt he went from a one-note Malcolm to a kinda-Eleven and it was a really bad mistake having him be "not the Doctor" at times; if you're on the ropes about characterisation, it's not what you want to hear. It was only the promise/premise of David Suchet that brought me back for Series 10. I'm glad I did come back, though, it would've been a mistake to jump ship at that point.
Series 10 was phenomenal and my personal highlight for the Moffat era. It did everything right with its Doctor, companions and how it approached its stories. There's only one story that I can't watch because its premise just doesn't work in
Who
(
The Pyramid at the End of the World
's odd lack of the internationally-based UNIT), the rest is absolutely golden. It feels weird knowing that just a couple years ago, the previous paragraph was occurring, but that's the way it was. I suppose people also have short memories when it comes to media after a certain point. I remember a very heated discussion between two friends who thought Season 22's pacing problems were unique... And then we all sat down and watched
The Invisible Enemy
... And
Underworld
... And
The Horns of Nimon
... And
Meglos
... And mumbled apologies were being handed out with the chips. Along with the house cactus occupying its own seat on the couch.
So no judgment here, one way or the other, people's opinions do change and evolve with the passage of time. It'll be fascinating to see where this new era goes next, particularly with the benefit of the production gap.