Post by Wolfie on Nov 3, 2019 22:41:56 GMT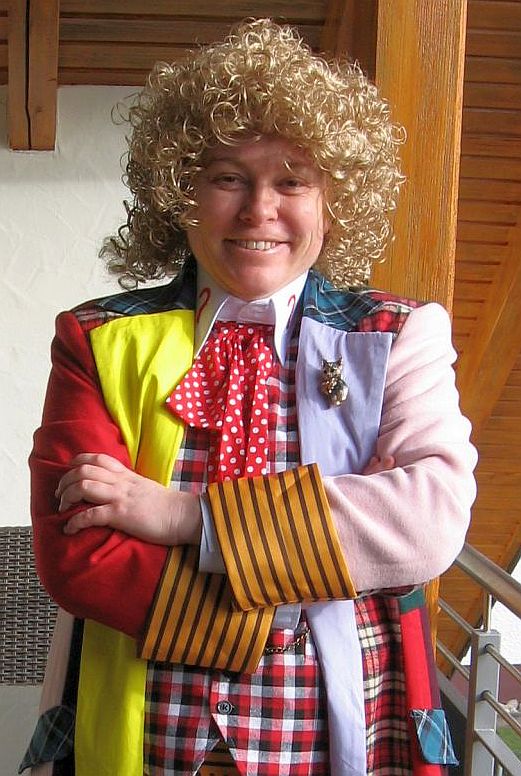 The Reign of Terror
, for instance, has this for a scene that originally takes place off-screen on television:
Twentieth-century media for kids was very strict about any mention of sexuality, but violence, even threats of violence, were depicted rather explicitly. Particularly in comparison to modern children's programming. It was an era where a villain could set a trap for the heroes by bombing a mine shaft to trap two young boys at the bottom. That's "Cry Wolf", a
Thunderbirds
episode. No gore, but a pretty shocking subject matter for adults. Books allowed for that, helped to softly contextualise it through the narrator,
and
enabled whatever a child's imagination could throw into the mix as well. I could remember being my own censor and I went waaaay beyond what they were able to do for
The Seeds of Doom
when Chase went into the composter.
Yes, we have discussed this before...
I also discussed this with my sister concerning my niece and nephew. Back in the day, we were allowed to watch, read and listen to things that would be waaaaay out of line today. For example, we were allowed to watch James Bond movies even in late kindergarten.
I know as a kid, I would have been shocked by the Doctor's summary execution at the end of the War Games.
In this story collection, they are certainly not shying away from death and gruesomeness.
Not sure many "modern" educators and helicopter parents would approve.
This is not Paw Patrol.
Oh, you're right, we have too... It's funny the double standard that exists as soon as you start teaching kids classical literature. Our teachers were wonderfully subversive, we were being taught
Nineteen Eighty Four
and
Romeo and Juliet
at the same time that we were being told that
Predator
was too violent for us. So, torturing a man by attaching rats to his face and having us reenact a double suicide was fine(?) by the Department of Education, but a jungle firefight was considered inappropriate. I get wanting to protect kids from being disturbed, but after a certain point, the rules start to look deeply arbitrary.