Post by tuigirl on Sept 22, 2019 7:06:10 GMT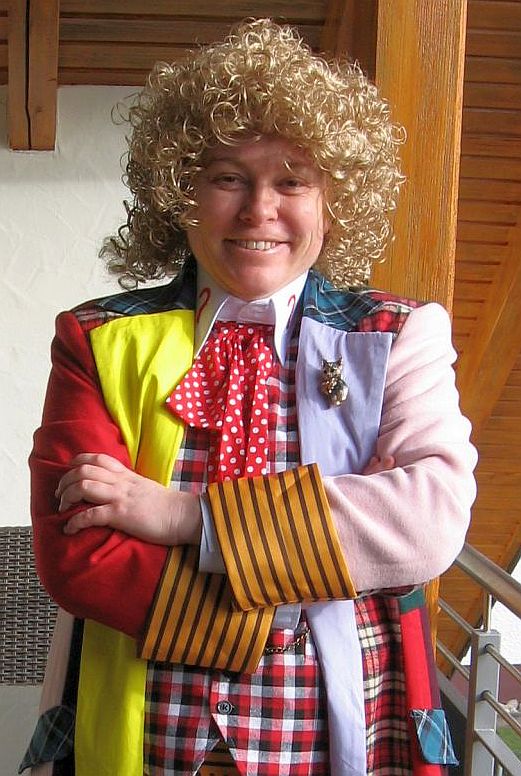 This is really great.
Nice spy drama story with a sci-fi twist, which is a nice change of pace.
Colin and Nicola are great as always.
But the real star is Harry and he just steals the show.
I also really like that "Klein"-like character on there. It is no secret I enjoy ambiguous characters.
As for the accents... a bit hit and miss as always.

Sometimes I just wish they would give up on butchering the German language so much that a native speaker cannot understand them and just have the Tardis translate it all. Certainly less distracting. So in my mind they just had an adventure in Russia or something.
However, I admit they are getting better with it, there have been much worse offenders previously.
Still, great adventure with great characters and
I do love a good old bi- plane chase sequence.
Always good to hear an opinion from a native speaker. There are some Australian accents out there (not at BF that I can remember, but elsewhere) which are... just... beyond... belief. Mind you, I say this as someone who finds Chris Cwej's butchery of it in
Cold Fusion
brings out a real chuckle. Janet Fielding and Travis Oliver really make it work.
Props to the sound design and directing for that whole aerial chase. That felt genuinely gruelling and, rather ironically, claustrophobic all the way through.
I also have to say it also depends on my mood how much bad accents annoy me.
I had a great day yesterday and so I did not find it too distracting and it was certainly better than McGanns attempts at language assassination. Some German fan really needs to get him some pointers.
But why I need to include words like Hände hoch in original German if I cannot manche the ch sound, I will never understand. Hogan's Heroes does a better job in parts and this just sound like a bad parody of that.
Also, it is wildly inconsistent- either I have all my text in English or I go the whole mile. It is completely unbelievable that in war time Germany anyone spoke a lot of English and so the "Hände hoch" followed by English text because it would have been a double kill for the actors abilities and the listeners ears to go on in German, just comes across... desperate.
Plus BF have shown they are able to cast German speaking actors. The one story in the 7th Doctor box set was so much better for it. Just compare the difference between that and the story here.
I think it just has a much more natural and less forced flow to it.