Post by Wolfie on Sept 30, 2019 0:24:07 GMT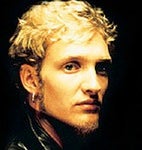 there's
an enduring loaded term. I always shake my head at "child-friendly" because that's how we got the Hays Production Code in Hollywood, pushing a very particular kind of "goodliness". There have always been children's shows dealing with heavy themes. They tend to be the ones that withstand the test of time. Kids are much more interested in concepts they consider unchildlike than vice versa. It's an adult idea of finding comfort in childhood things. It's reassuring, naturally. But I can remember as a kid really enjoying and seeking out the stories that pushed me outside my comfort zone. Made me think.
That was a huge part of the Hartnell stories growing up. Ian and Barbara weren't superheroes. They were just ordinary people, stolen from their home, trying to adapt as best they could. The Doctor wasn't a villain, but a man frightened for his own safety and that of his granddaughter. A man with so much wisdom about the wider universe, but began with little about himself. These are some of the ideas that last, that challenge and inspire.
And the other thing that bugs me about it is that beyond only occasional low-tier swear words (I believe I've heard "damn" and "bitch" on BF, at least, the latter maybe a couple of times. Possibly a "crap" thrown in somewhere), and no sex beyond one-liner bits of innuendo, I'm not sure how it's supposed to be kiddie-friendly.
It certainly doesn't mean no killing, and it certainly doesn't mean the Doctor not killing (rather, only when it's the only remaining option). It doesn't mean no adult themes. Even in the reboot we have:
- Suicide as a resolution in Amy's Choice. I think it's fairly clear by the end that the Doctor had worked it out, but it also seemed pretty clear that Amy didn't know. Sure, she woke up. But she had no idea she would.
- A man having to choose which version of his spouse to kill (or 'unwrite', but what's the difference?) in The Girl Who Waited.
- All the references to the Doctor committing double-genocide: billions of his people and "a billion billion daleks", aka, a quintillion. But I suppose nobody has much reason to shed any tears about the latter. (Or should they? "Do I have the right?").

- The whole thing with people feeling what happens to their bodies if their consciousness ended up in the ...erm..whatever it was called. Missy's stolen Gallifreyan thingy. ("Nethersphere" or something?).

And so on. If "kiddie-friendly" means hiding dark themes from children, well, that just illustrates what is so absurd about most media. People act with the intent of protecting children, but how do they go about it? Well, we just have to make sure they don't hear the word "shit" or see any naughty bits. Because of course, those are the worst parts of life....

Tangent: American media needs to be much less hesitant to show violence and its aftermath: if one does not experience evil, how does one come to understand the necessity of resisting evil but by seeing its work? Sure, you don't want to present something as age-appropriate and then traumatize children willy-nilly, but that doesn't mean we have to hide everything, either.
I think, based on how these attitudes have changed, it's less about protecting children and more about protecting the idea of childhood innocence. As kids, we tended to gravitate towards the grim and the ghoulish parts of adulthood ideas. Sarah climbing the gantry of the Thal rocket in
Genesis of the Daleks
was the moment where everyone was glued to the screen. The clap of gunfire beneath. Concrete walls. Rattling metal. Klaxon. The Kaled soldier screaming in her face as the bullet struck his back and he swung from the gantry. It's a really intense sequence and it triggers that same instinct for excitement that people get from horror films.
What's perhaps changed from then and now is how we, adults and children alike, process it. If we go back to the first two Dalek stories, they tap into a very raw vein for the early 1960s. I realised only recently that the assassination of Temmosus -- his successor, Alydon, forced to consider what kind of a leader he would be -- must have been strong, unexpected therapy for then recent death of President Kennedy. The adult themes can exist as a means of teaching children how to cope, understand and even encourage these ideas.
I will always remember the
Planet of the Daleks
quote in my signature because it's a strong message of a difficult idea. Particularly difficult for children who have deceptively little agency themselves. You can fear, but not make fear your master, or as Alydon said: "There is no indignity in being afraid to die. But, there is a terrible shame in being afraid to live." A line said to say: it will be difficult, but we will stand. Whatever our misgivings, we
want
to grow. Brilliant stuff to be teaching children.
(As an aside, I think controlling the intensity of violence is linked quite strongly with its foley.
Real Time
's visceral Cyber-conversion had significantly more impact than Morbius's brain sloshing on the floor.)