Post by Wolfie on May 23, 2020 2:45:34 GMT
Drama Man
linked me on to this tweet from Emily Cook below, which I'll quote:
[
Tweet
]
"Tomorrow is DOCTOR WHO'S HALF BIRTHDAY! 😂🎉
Let's have a big online celebration!
5pm #DoctorsAssemble multi-Doctor release
7pm An Adventure in Space & Time #London1963
Share your cosplay/fan fiction/fan art of your favourite Doctor throughout the day. Be creative! Have fun!"
What a jolly good idea.

So, here's a thread for your drabbles, short stories, novels, historical data, ephemera, audios, posters, blueprints, comics, costumes and all.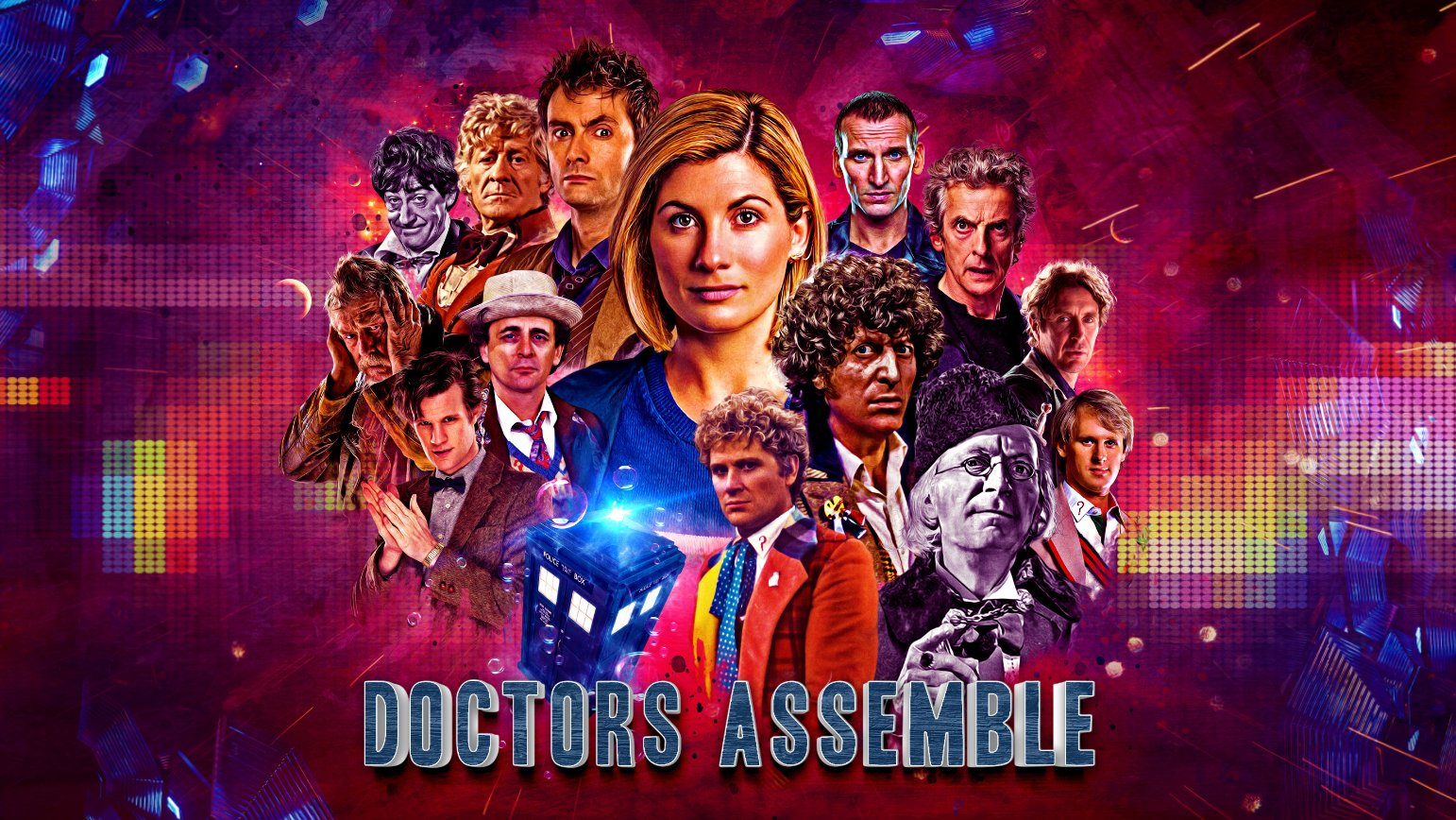 ---
I'll start us off with
Divergent Wordsmiths
, a community of writers on
the Divergent Universe forum
that have contributed in excess of 160,000 words worth of imagination, dedication and skill. All focussed on exploring old favourites and megaptera-lain frontiers. That's short stories and essays covering
Unbound Imaginings, Genesis of Terror, The Meaning of Big Finish
and
The Paul Spragg ReCollections
. I'm the publisher and a frequent structural editor on these releases. One of the most exciting things about this whole experience is that writing tends to give the impression it's a solitary vocation. It could not be further from the truth. It has been a wonderful experience having everyone come together and build these collections from the ground up. Best part is, we don't appear to be slowing down. And that skill, that talent, that creativity, is only getting stronger with time.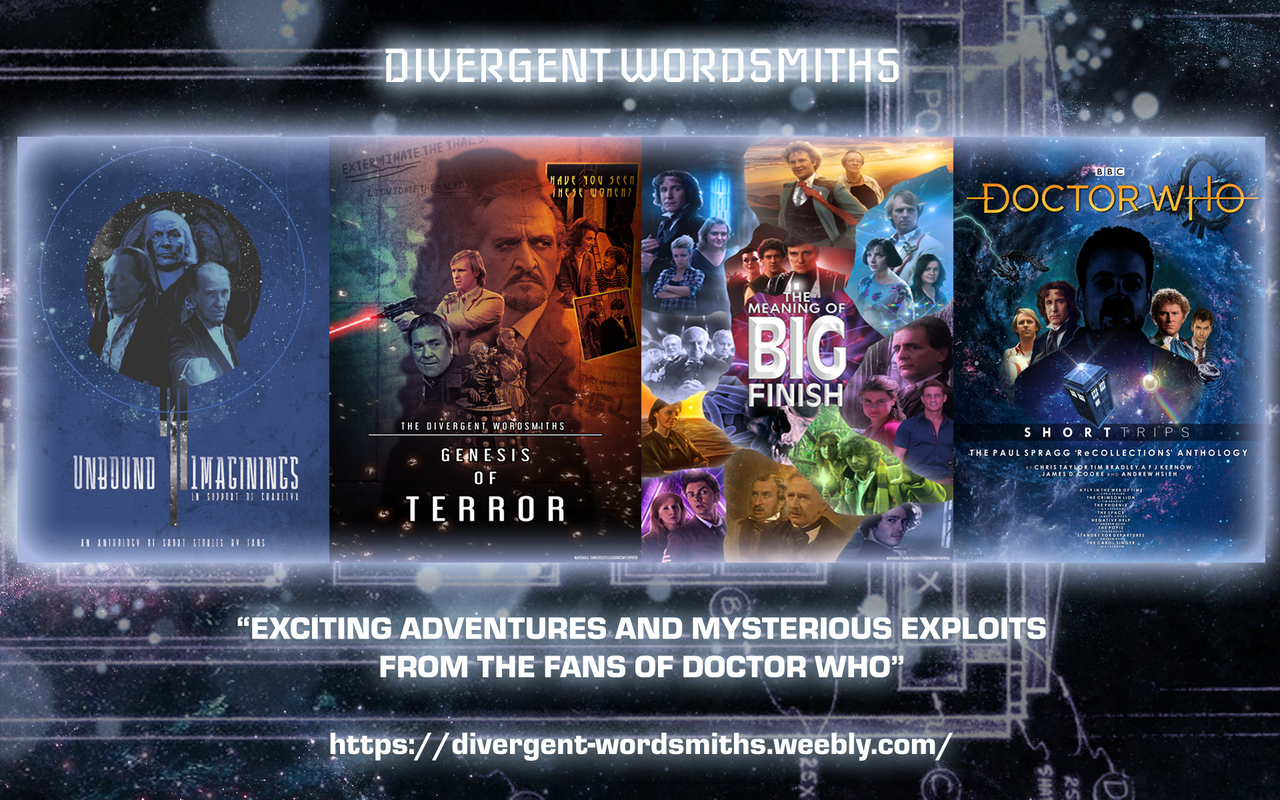 In the background, I've also been working on completing
a novel
featuring a team that hasn't appeared since 1987. The much-beloved Sixth Doctor, his charming companion Perpugilliam "Peri" Brown and his much sought after whifferdill travelling chum, Avan "Frobisher" Tarklu.
Eden by Annihilation
is the product of four-years development and a great deal of fun. Written between short stories
L'Augury de l'Avenir
(featuring a Merlin)
,
A Little History of the Dead Planet
(as told by Barbara Wright) and
The Definitive Biography
(an essay exploring intertextuality in
Davros
) for the Divergent Wordsmiths collections listed above.
I have also assisted in the editing of
Theories and Addenda
,
a page
on the Divergent Wordsmiths website dedicated to exploring the worldbuilding behind many stories. This includes a discussion of a loom versus womb-born Doctor (written with
whiskeybrewer
), just how many times did he flee Gallifrey (written by
nightwingfan
) and a history of the Cybermen (written by
sherlock
). A nice, snug corner that I'm now seeing could get a great deal larger with the
Gallifrey Historia
, an
encyclopedia
of Time Lord history, which I'm also assisting in writing.
And that's just the material I've written or collaborated in. There's a great deal more beyond that. Come check us out if you're interested.