Post by nitronine on Sept 9, 2020 10:36:13 GMT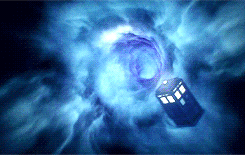 How hard would it have been for Matt Smith to just remotely record a 5 minute segment for Big Finish for God's sake? When Jacob Dudman started speaking to Peter Davison's #5 at the very end of this adventure, I didn't even know who it was. I thought it was John Hobshaw by Zaqi Ismail. But after several minutes I was finally able to remember that this story is a multi Doctor brief event and this is where that happens. I think it is a terrible shame to have a vocal impressionist that is not a trained actor, trying to act and sound like an actor that actually was The Doctor. And that would be Matt Smith. Is it really all that hard for Big Finish to get the real actors?
I would not say that this end segment harmed the story and would most certainly not go so far as to say it 'ruined' it or anything like that. It was cute stunt at best. The story was strong enough on it's own, in great part due to the music and sound. But it's just a real shame that a meeting between #5 and #11 was not able to be done properly with two actors. Especially considering that it was only about 5 minutes or less. Matt Smith could have done that remotely.
Whilst I don't want to get sucked into a recast debate, Jacob Dudman may have started out as a Youtuber impressionist but he IS an actor now, appearing in The A List, The Stranger and Medici.
Matt Smith isn't obliged to play the Doctor just because it's only 5 minutes and won't take much of his time.
I thought it was a lovely little scene.
I think Dudman does a great job, especially his Elevemth which is uncanny.
Also imagine if Big Finish were able to get Matt Smith to record but only for a cameo, there would be a social media storm of speculation about whether or not this means that there'll be a full 11th Doctor series. Even if BF denied it multiple times most people wouldn't believe them because it wouldn't make a lot of sense to get Matt Smith just for a cameo. There's also the fact that this was recorded before lockdown so they'd have to get Matt actually in the studio meaning he'd have to travel. Even if they decided to rerecord that section with Smith during lockdown they'd have to send him all the recording equipment, teach him how to set it up and the correct way to do sound proofing with his bed sheets, and also have to pay both two actors for the same work as Dudman would have been the one to originally record it on the day. None of this would have been factored into the release's origanl budget so probably won't be cost effective, Matt Smith might not want to return to the role yet, and it wouldn't be a quick 5 minute job for him even if it was just a cameo in the actual story. Although it would be great to have Matt to do Big Finish, we as fans can't just expect him to spend a morning or more of his free time either travelling to a recording studio or setting up equipment just to record a cameo appearance. Sure Dudman's impression isn't 100% but I'd rather they use him as the 11th Doctor than just not have any 11th Doctor stories at all.
Side Note: I think Dudman's impression of Matt Smith is very good but more recently (such as in the cameo and Regeneration Impossible) he's less so doing an impression and more just playing the 11th Doctor imo. I can definitely tell the difference in the voice more here than I can when I'm watching Dudman's impressions on YouTube but I'd rather he do that than try to copy what he'd imagine Matt Smith would do if that makes sense.