Post by Kestrel on Feb 7, 2022 2:39:19 GMT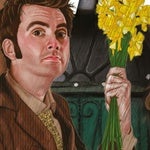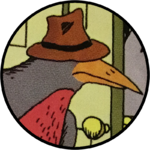 EDIT: I wonder if BF is even aware of just how many fans casually recommend pirating their content due to how prohibitively expensive it is to new and (especially) younger fans? There are ways to combat piracy while simultaneously growing your consumer base, but sloganeering ain't one of 'em.
Completely agree. I've mentioned it so many times now, but there's half a dozen sets they could easily put on a permanently reduced download price of £9.99 that are not only great in their own right, but could naturally lead and cross over into other ranges.
As for pirating, is it that prolific for Big Finish? I don't doubt it exists, but BF is a niche product to begin with. It'd require someone to upload that and then spread word they've done it. I can't see them attracting that many downloads and I'm not sure how they'd even quantify that as impacting. People who pirate are very rarely going to be actual customers in the first place. It just feels like it's an easy excuse to say it's impacting, without being able to quantify how it is. I've certainly never seen someone recommend they acquire an audio via illegal means.
Knocking down the MR to $3 across the whole range after it concluded seemed like the obvious move to me, but it still hasn't happened. or at least $6 for 101-275. I don't know how big piracy is, and I'm definitely very skeptical of any stats w/r/t piracy out there (especially companies desperate to equate piracy with "lost sales"). What I do know is almost every time I've discussed Big Finish on Reddit or discord, especially if people talk about wanting to or not being able to buy stuff, someone will inevitably bring up piracy with a nudge and a wink.
And in the 2 or so years since I've been seriously consuming Big Finish media, I have received around a half-dozen (unsolicited) DMs with links to torrents. Usually in the context of me saying, "X is on sale but I can only afford Y, what do you recommend?"
And it just really makes me think of the PC gaming market when I was a kid in the early and mid-00s, where people were uniformly just very casual about piracy. Like the default reaction to anything someone didn't like or was skeptical about was, "oh, well, I'll just pirate it instead." PC gaming culture
was
piracy culture, to the point where many people justified (and some older folks still act this way) themselves as simply downloading "demos."
It was so bad it nearly crippled the entire industry. PC game developers rapidly abandoned the platform for mobile and console markets. And the. Valve came along with Steam and reversed all of that within a few years simply by making a better, more convenient legitimate service that could compete with piracy.
And to bring this all back to Big Finish's superficial slogan-changes, Valve did all of this when Steam was one of the ugliest-looking apps out there. This brutalist lime-green disaster of a program. But it worked because ultimately consumers care more about convenience and value than the superficial trappings of marketing.