Post by Deleted on Dec 7, 2017 22:12:59 GMT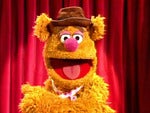 Struggled a bit with this one. There was nothing wrong with the story at all, in fact I thought it was an interesting new direction. No complaints about the characters or acting either.

What I struggle with is the 'story told in flashback' format. I find it lazy when you see it on TV, but the problem on audio (for me, at least) is that it makes it a little challenging to follow when you're switching back and forth between timeframes. On TV you can make it clearer with visual cues—camera filters, differing hairstyles, visible injuries, etc.—but here on audio it's often just one scene ends and the next is in the other timeframe. Bit of a nuisance, IMO.

One thing... Jenny weepily wondering what she could possibly have done to push Greg away...I can't remember the last time I scoffed so hard. I don't know how TV Jenny was written/acted, but she was always unbearable to Greg in the audio series. Can't stand the character, and this stuck out like a sore thumb to me.
Legacy
I noticed the irony with which Jenny questioned her relationship with Greg too. She has always been a stubborn character - aggravatingly so at times. But this was put to good use in this story, I thought, especially at the beginning in her conversations with Ruth (on that note, how quickly Helen Goldwyn's Ruth has immediately become established in these audios). Jenny will never realise how impossible she can be, is my guess. Characters are flawed. I do feel this is one of Lucy Fleming's finest hours. Simon Clark's script allows her quite a few emotional moments and she rises to the opportunity.
Legacy
is, for me, another terrific episode - very character-based, and we have a fine new character in Barstow. Many of these new communities are morally corrupt, it seems. And sadly, that's probably the way things would be in 'real life' (whatever that is). The elevation of Greg's character and reputation is entirely fitting with my memory of the final episodes of the television show. I hope this isn't the last we hear of Ian McCulloch's character.