Post by scriptortempore on Jan 19, 2020 23:36:43 GMT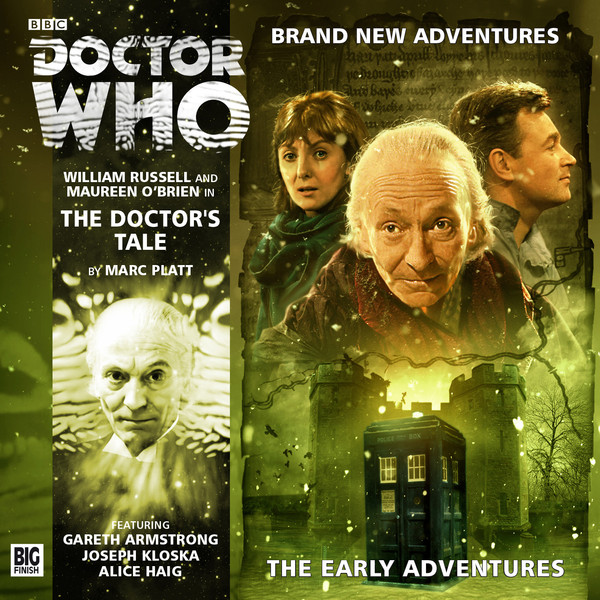 I don't think that has much to do with inclusion so much as an issue of honesty - Who has a spotty track record when it comes to optics on historical figures: being family-friendly has tied their hands often, not helped by having a lot of figures who's myths have overtaken the facts. The real Churchill was very much not Ian McNiece, and let's not get started on Nero in The Romans. Rosa definitely opened the gates for much less-rosy looks into the past, and there's certainly a story there on Tesla's beliefs.

I guess it didn't irk me because I took the story on its own terms and it hooked me in - it's a pulp-throwback and felt it justified itself with strong enough execution. If you feel you can't, I can't blame you for that, nor do I think it's an invalid take, but I can only speak for me. Plus, if kids get hooked into learning more about Tesla, that's not a bad thing and they'll come across this eventually - just like with any part of history they learn, there's light and dark.

Well, I do think it's an issue of inclusion when the show has marketed itself like that. I do of course agree with you that it is an issue of honesty (I study history so it irks me a LOT haha). But if a show is going to market itself as inclusive, then it should be properly inclusive. In fact the failures of Chibnall's era to be inclusive has been one of my main gripes with his run (Obviously that's a side issue but I think if you're interested in that argument I'd particularly recommend woke Doctor Who's episode on Rosa where two American women of colour discuss failures in that episode). I'm not sure the show is tied by being family friendly? Classic Who certainly was able to tackle myths and racist caricatures in stories like the Crusade without resorting to anything which would be deemed non family friendly. I'm not really sure exactly how discussing that would make it non family friendly, at least in a way that a show which has nazi robots as its main villain and has for a very long time focused on the Doctor committing genocide should have a problem with.
Whilst I do understand your argument about taking the episode on its own terms I've got a few issues with it. Firstly, I don't think it really negates the fact that the series as a whole is meant to have this inclusive vision so I see no reason to give a single episode an exception? I also did not like the episode at all, aside from the eugenics issues, so I couldn't as easily put those issues to the back of mind. Ultimately though, there are times when you can't take an episode solely on its own terms, because pulpy or not that erasure a lot of fans of a certain background face when watching sci-fi seemed really on show here. Like with Talons, maybe it was unconscious but it doesn't stop people feeling alienated from their favourite show. And as someone who would be affected by Tesla's eugenics ideas, I got reminded of the failures of Who to include people like me and that simply isn't good enough. And that is, again, in a series which is marketing itself as inclusive!
The idea of an episode about Tesla's beliefs could really work btw! I mean he wasn't a fan of criminals and well, this is a show all about a criminal who didn't fit into their society!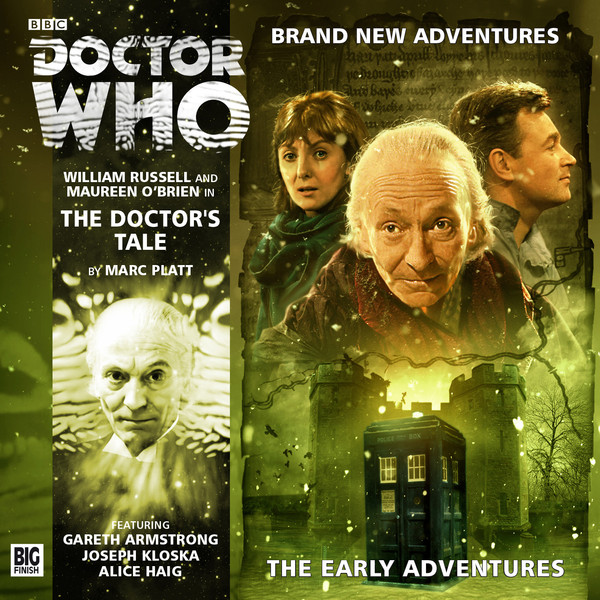 But what do you really do? Where do you fit your condemnation of Tesla's support of eugenics among the scorpion scavenger aliens, the Doctor saving the day and Edison being horrible? Yes Tesla was a complicated person with some horrible beliefs but he was also the guy who in large part imagined the 20th & 21st centuries. I think if someone is interested enough in Tesla after this episode, then they can do their own research and find out things for themselves.
As an episode, I thought this was light as a feather and a lot of fun. Glennister's American dialect wasn't the worst I've heard. I read that they filmed this in Bulgaria. Which, if you don't know, is a really popular filming destination. The show looks great. I still don't know that I will ever look at Whittaker's Doctor as being anything other than a female counterpart to Tennant's Doctor. Anyway. I'm just happy the show is 4-0.

As I said, I think they could've at least toned the hero worship down a bit. But if some rewrites were absolutely necessary to make the show more educational and inclusive, so be it. Not everyone will be interested enough in Tesla, and for those who aren't, the episode will only have helped perpetuate this idea of him as this perfect man. I agree with nucleusofswarm in thinking that kids getting hooked on Tesla is pretty cool, but I don't think that requires losing a critical perspective on historical figures. Even more so if the goal was to promote interest in science and inventions which I think can be easily achieved without hero worshipping Tesla given the fact that the Doctor is clearly meant to be an advocate for those things.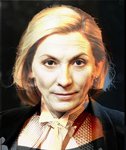 www.digitalspy.com/tv/a30564587/doctor-who-nikola-tesla-night-of-terror/

Regards
mark687
Well Digital Spy is a pretty shoddy website but I wonder if they made similar comments every time Winston Churchill featured in an episode?
Hope so, not a fan of how Winston was portrayed during the Moffat years.