Post by chopper on Feb 12, 2020 0:20:31 GMT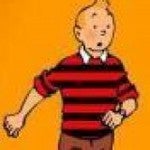 Not sure if it should be a pure historical or pseudo historical 🤔
Although 4 and Monty Python against the Daleks would be amazing!😀
I don't think this would work. I'm not sure how Pythonesque the Pythons are in real life - it's no good Graham Chapman telling a Dalek how ridiculous it is and that it should stop what it's doing, for example.

I think there's two ways this kind of idea would have to play out. Either select somebody who is a bona fide eccentric - Spike Milligan, say, or even revive a Douglas Adams-era idea and have the fourth Doctor team up with Tom Baker - or alternatively pinch the RTD idea for a Harry Potter-centric story, in which an alien creature was going to attach itself to J. K. Rowling and bring her imagination to life. That way you could have Gumbys or Pepperpot Ladies or what have you roaming the streets of London.
(I think I'd vote to go back a couple of years more, and have a third Doctor and UNIT story with Beachcomber and his cast of characters instead, though).
Incidentally, we know that BF are recording things years in advance. How long till they start producing material for release in 2034, when the copyright in T. H. White runs out? That way, they could do a story where he meets the Master. And if you don't know why that would be interesting, read this:
I'd love to know whether Terrance Dicks and Barry Letts had read this. Possibly Olaf Pooley mentioned it to them during recording of "Inferno", or they saw it in his CV?

Kind of related but I wondered if we could get Douglas Adams himself... He does have that story about lying drunk in a field in Innsbruck. A perfect time to pick him up!
PG Wodehouse would be another one. I know we had the Auntie Matter (which was great). I did a short trips competition where 8 & Charley met Plum and were basically Jeeves & Wooster prototypes, thus inspiring the stories.
Have we had Scott of the Antarctic?